We introduced a new Flash Starter for our engines.
The flash starter is a stored energy device.
When pulling the starter rope, a very strong spring is wound up. When the tension of the springs overcomes the engine's compression The spring will turn the crankshaft VERY fast,much faster than the classic hand start.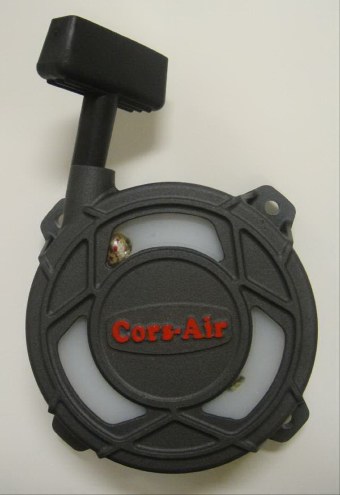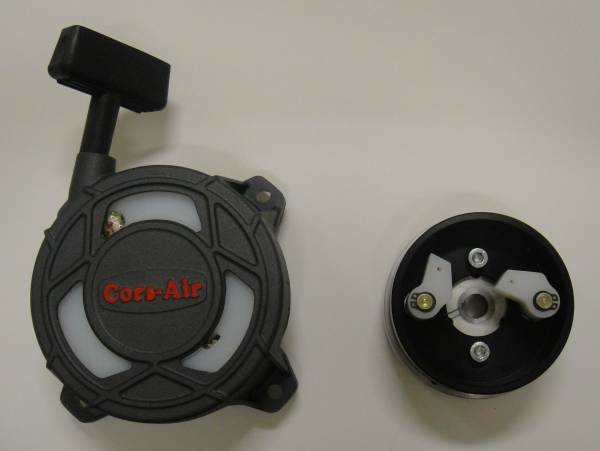 The flash starter needs just a strong constant pull. It feels different (mushy) compared to the classic starter which is jerked by some pilots.
Again, all you need is a strong constant pull. Soon you will get used to the "mushy" feeling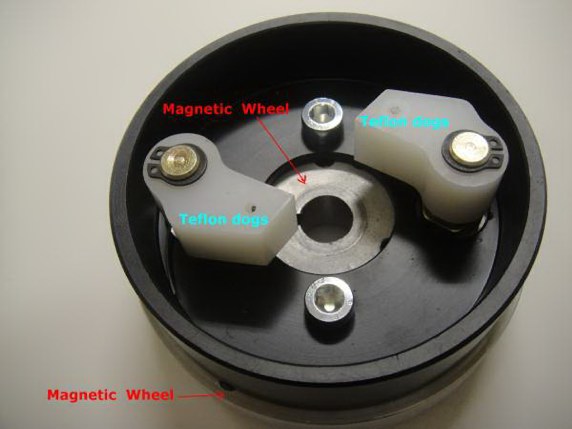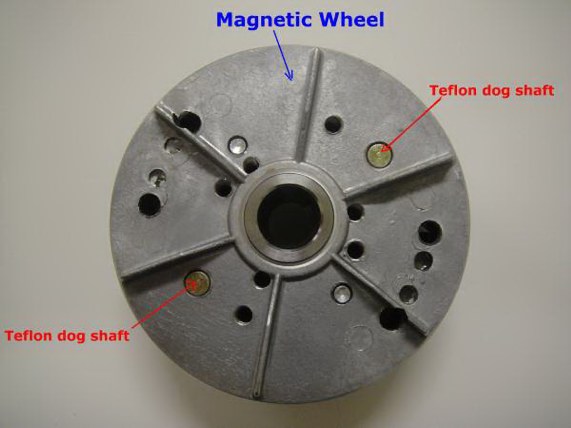 In order to convert a classic hand start system into a Flash Start one, do the following:
1) Completely remove the classic hand start mechanism, the coupler (basket) and magnetic wheel. Do NOT loose the Woodruff key!!!
2) Install the new magnetic wheel (supplied) with the Teflon dogs and protecting black pulley already fastened to the magnetic wheel and make sure the Woodruff key is in place and the magnetic wheel is not loose
3) Install the central nut and torque it to 3,5 Kg meter (35 NM)
4) Install the new flash starter on the engine.
The new flash starter complete with all the above parts is $290.00 plus shipping $12.00 via USPS Large flat rate box