The Black Bee 2019 / 125 cc is readyThe Black Bee 2019 / 125 cc is ready

The Black Bee 2022 / 125 cc is ready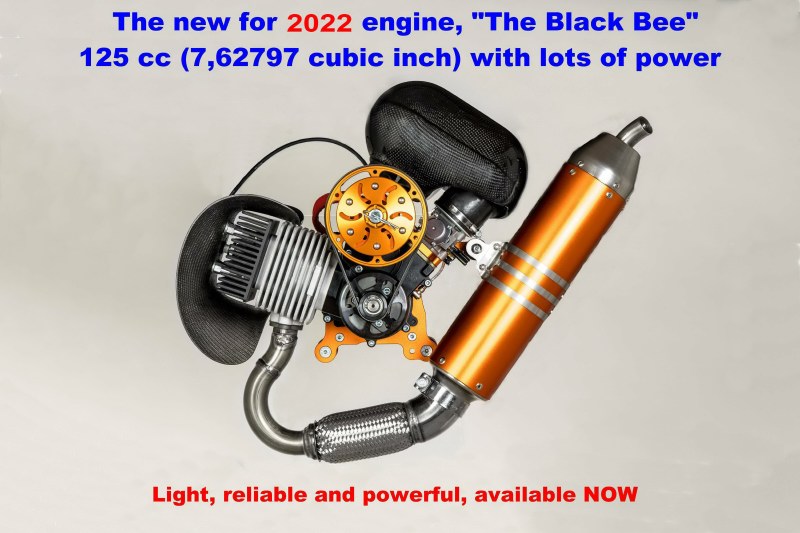 While continuously widening our engine range and further developing our modern and unique designs, we are proud to introduce

the new BLACK BEE engine.

Like the rest of our CORS-AIR engine line, The Black Bee is very reliable, user friendly with high performance and projected

with great care for detail.

We use only the very best available materials today in building our engines.

This wonderful engine, targets primarily the pilots who are looking for a light yet strong and reliable engine,

with low fuel consumption and performance that allows them to have fun with the new Reflex paragliders

present on the world market today.

Technical speciffications:


Weight: complete with exhaust, air-box and four rubber mounts included 13.00 Kg = 28,6 Lb Number of cylinders: single cylinder air cooled (cooling shroud option available)


Engine type: two stroke


Bore: 54 mm


Stroke: 54 mm


Total displacement: 125 cc ( 7,62787 cubic inch)


Compression ratio: 10,5:1


Fuel delivery to the crankcase via: six petal reed-valve system connected to the crankcase


Diaphragm carburettor: Walbro WG8 or Walbro WB 37 C


Reduction: with Poly V belt; engine available with a 1:3,6 reduction


Continuous operating temperature: 190°C ( 374F ), maximum temperature: 240°C ( 463F)


Engine mounting: by 4 shock absorbing rubber mounts (vibration insulators)


Propeller rotation: counterclockwise


Maximum RPM: 9,800 RPM


Spark plug: NGK BR9ES


Fuel / oil mixture: 2.2% with fully synthetic oil / suggested brands: Malossi ; Castrol TTS; Honda HP2 racing oil


Thrust: 60 kg = 132 Lb


Engine power: 19 HP


Engine weight: 13 Kg = 28.6 Lb

Structural Features:


Flash starter included in the price of the engine


The newly improved air-box attenuates the intake noise much better than older models


Crankcases: cast in G-Al Si 9 UNI 3051 alloy subsequently treated


Fuel distribution system (cylinder transfer ports): six transfer ports


Cylinder: cast in light silicon alloy with Cermetal (NICASIL) protective coating


Piston: with ultra-light structure reinforced with side flaps for heat dispersion; flaps in 2 segments, graphite cover


Cylinder head: cast aluminium alloy with high percentage of silicon and concentric combustion chamber, precisely calculated squish


Crankshaft cast: in 18 Ni Cr Mo5 with 5 thermal treatments on every component


Connecting rod: Copper plated steel 18Ni Cr Mo 5connected to the crankshaft via very precise high speed silver-plated roller bearings


Roller bearings: class (type) C3 for high RPM


Oil seals: Long lasting Viton with double lip and very high resistance to temperature and friction


Exhaust system: new flexible with braided steel connection and tuned pipe incorporated in the muffler


Distance between each of the four engine rubber mounts: 14 cm (14 x 14 x 14 x 14 )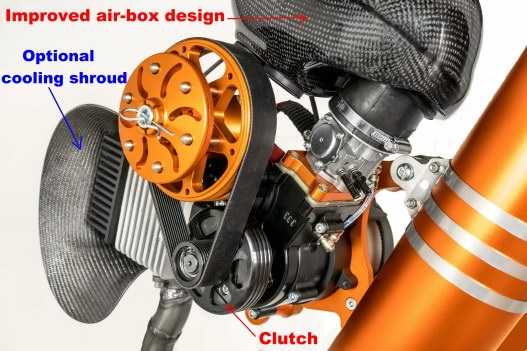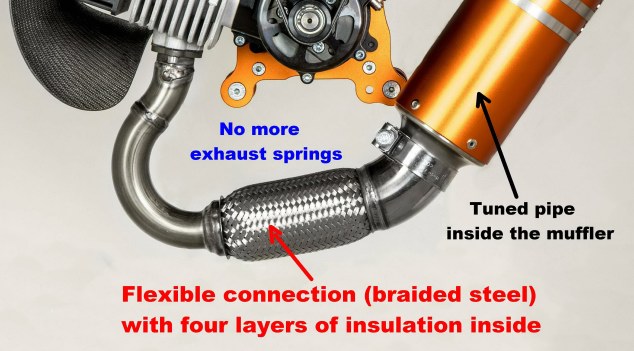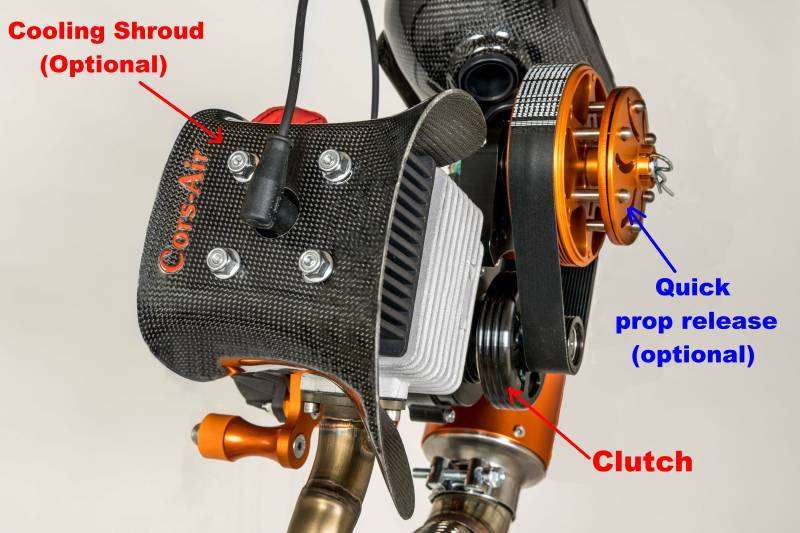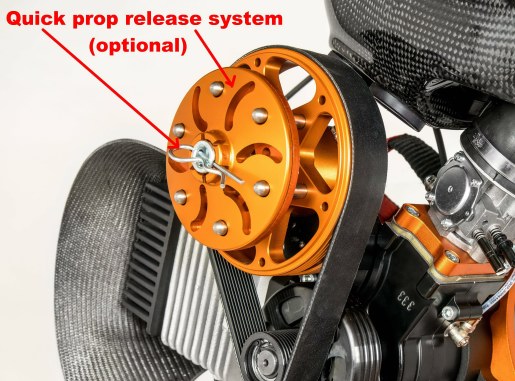 Our new 2019 125 cc engine is already in production and ready to be purchased.
The engine is available only as a special order.
Cooling shroud and quick propeller release are optional.
Shipping is NOT included in the price of the engine.
Alex Varv / Aero Cors-Air USA LLC